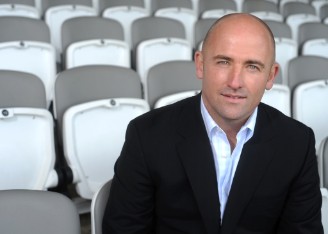 Sporting Edge inspires you to learn from the best by translating the lessons from world class thinkers and performers into practical strategies to fast track your success.
We were founded in 2005 by former England cricketer Jeremy Snape. Throughout the pressures of his 19 year career he realised that the mental side of performance was the biggest differentiator between winning and losing, yet was the least understood.
After studying a Master's degree in Sports Psychology, Jeremy became a highly sought after coach supporting a wide range of organisations from International, Big Bash and IPL cricket teams, to Premier League football teams and England Rugby. Along the way he's worked with and interviewed some of the biggest icons in sport including Sir Alex Ferguson, Shane Warne, Pep Guardiola, Rahul Dravid and Eddie Jones. In 2013 Jeremy was invited to join the League Managers Association as a non-executive director to support the leadership development of professional football managers.
This trusted access into the inner circle of elite sport, initiated a series of unique research interviews to learn how the world's best performers think and behave in times of uncertainty, pressure and change.
Over the last decade Sporting Edge has curated these interviews into a pioneering digital library which inspires a global community of coaches, teachers, executives and entrepreneurs across the globe.
Our exclusive bite-sized video insights feature Olympic champions, World Cup winning coaches, senior leaders from the military and performing arts, wellbeing experts and business strategists. We're constantly on the lookout for the next edge in human and business performance to keep you ahead of the game.
Sporting Edge members have access to our latest content and we also design and deliver bespoke keynotes, webinars and digital content solutions for clients looking to inspire their leaders or accelerate a change initiative.
Jeremy is a regular contributor to BBC, SKY Sports, The Telegraph, Financial Times, HR and Management publications. In 2020, Jeremy launched his popular podcast series 'Inside the Mind of Champions'. Regularly sitting in Apple's Top 10 management chart, you can listen to it here or for more information on Sporting Edge visit: www.sportingedge.com
Connect or Contact us
Email – members@sportingedge.com